Helping you rise above.
The licensed professional counselors of Steel Valley Wellness Group are experienced with adults, adolescents, children and couples. We address causes of anger, irritability, anxiety, fear, sadness, depression and hopelessness, and help to identify the factors that perpetuate these problems. As clients come to understand what triggers their feelings, those patterns of thought lose their hold. Then, our counselors help clients set goals and practice new behaviors that enable them to move beyond the limits of past thinking and old mindsets.
Our Licensed Professional Counselors
The Steel Valley Wellness Group counselors are licensed in their fields of expertise and also bring additional resources to the counseling setting. They have an active style in-session and provide focused attention and tailored feedback. The licensed professional counselors utilize evidence-based practices that include Cognitive Behavioral Therapy, Dialectical Behavioral Therapy, Mindfulness-Based Stress Reduction, Compassion-Focused Therapy, and Acceptance and Commitment Therapy.

Melinda Fedoris, M.S.Ed, N.C.C., L.P.C.
Co-founder
Melinda Fedoris is a board certified counselor, a certified clinical trauma professional, and licensed by the state of Pennsylvania as a professional counselor. She has successfully completed training in Cognitive Behavioral Therapy Trauma Informed Care and is credentialed by most major insurance providers. Melinda has specialized training in treating mood disorders, personality disorders and trauma. She has over 15 years experience working with mood disorders, trauma and abuse. Melinda has acquired her EMDR credentialing and is excited to bring this technique into her practice.
Melinda presents an active therapy style with individualized attention and constructive specialized feedback at each session. Melinda is skilled in the treatment of individuals who are unable to resolve symptoms of anxiety, depression, trauma and stress that is negatively impacting their lives. Melinda also treats children and adolescents who are facing difficulties with peer pressure, depressive or anxiety symptoms, or self-image problems. Her active-therapy technique provides an environment for expressing feelings and developing effective coping skills. Melinda is dedicated to her patients and brings years of experience to each session. She is driven by each new opportunity to help find the right solution for the patient.

Katie Whitney, M.S., N.C.C., L.P.C.
Co-founder
Katie Whitney is a national board certified counselor, a certified clinical trauma professional, a licensed professional counselor by the state of Pennsylvania and a certified Level-II K-12 School Counselor.  She has successfully completed training in Cognitive Behavioral Therapy, EMDR Therapy and Trauma-Focused Cognitive Behavioral Therapy, and is credentialed by most major insurance providers.
Katie specializes in work with children, adolescents, adults and families holistically, specifically addressing trauma, anxiety, depression, self-esteem, and grief issues. She has extensive experience in working with school environment stressors that are unique to children, parents and school staff alike, and can provide support to women experiencing challenges across their life stages.
Katie tailors each session based on client needs. She often utilizes traditional therapeutic discussions while infusing art and play therapy to bridge any gaps in uncovering more about parents or their children. She is an active member in the therapeutic relationship, listening closely while offering non-judgmental and supportive feedback.
"I believe everyone – child through adult – needs a safe and supportive environment to express their thoughts and feelings, and I will ensure that each session offers that environment."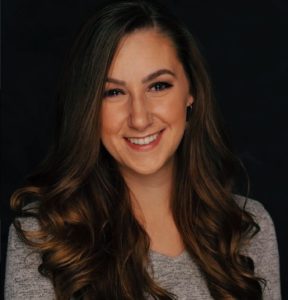 Alyssa Sullinger, M.S. Ed, N.C.C., L.P.C.
Licensed Professional Counselor
Alyssa is a Nationally Certified Counselor with a master's degree in Clinical Mental Health Counseling. Alyssa has been serving in the mental health field since 2015 with a special concentration in child, adolescent and young adult populations in relation to, but not limited to, addiction, anxiety, depression, trauma, self-image, and overall holistic health and healing. Alyssa believes that facilitating change begins with (1) a positive support system as well as (2) aligning the body, mind, and spirit. Alyssa's therapeutic approaches gravitate towards Rational Emotive Behavioral Therapy (REBT), person-centered approaches, and mindfulness-focused activities. Alyssa utilizes interventions that challenge the internalizing of circumstances, as well as the meaning one assigns to said circumstances in order to create empowering outcomes.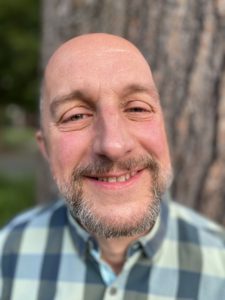 Gary Weiss, M.C., N.C.C., L.P.C.
Licensed Professional Counselor
Gary Weiss is a board certified counselor who is licensed by the state of Pennsylvania as a professional counselor. He has three decades experience working in the Behavioral Health field, and 20+ years working as a Master's level therapist. 
Gary works with adults young and old to help them see how the internal narrative of their life affects how they live today. He is interested in getting to know each client as an individual, not a "problem" to be fixed. He understands that people make sense of their world in different ways, and is sensitive to finding ways to help them rediscover the healthy parts of themselves that they may have forgotten.
Gary is comfortable sitting with clients who are dealing with depression, anxiety, day-to-day and acute stress, grief and loss issues, and individuals dealing with LGBTQIA issues. Through his gentle guidance, he helps clients become healthier and ready to face challenges in the world.
Ali Yalch, M.S., L.P.C.
Licensed Professional Counselor
Ali is a licensed professional counselor who is also a certified school counselor for grades K-12. Ali specializes in working with children and teens who are having a hard time dealing with and managing their emotions. Is your child or teen just not feeling like themselves? Are they acting out or withdrawing? Are they exhibiting anxiety and worry? Irritable mood or sadness? Ali can help them put their thoughts and feelings into words and build the skills necessary to navigate emotional health. She also works with the adult population to assist with managing a variety of mental health needs such as depression, anxiety and stress.
Ali incorporates a non-judgmental approach in all therapeutic interactions and ensures that all clients feel comfortable and safe in every therapy session. She encourages all clients to be in control of their treatment while instilling a sense of empowerment so that each patient feels confident to learn and utilize skills on their own.
Our Professional Support Staff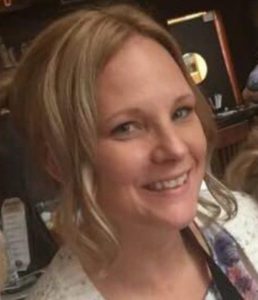 Sheri Krysinski, M.S.Ed, L.B.S.C.
Licensed Behavior Specialist
Sheri Krysinski is a PA Licensed Behavior Specialist Consultant who is integrated into the Steel Valley School District as one of the Elementary Behavior Specialist Consultants through Steel Valley Wellness Group.  She is an integral part of the Special Education treatment team and provides intense services to support the students.
Sheri specializes in developing treatment plans to address support needs and to provide specific strategic interventions to address student behaviors.  Additionally, Sheri offers support to both the staff and families of the students, linking them with more intensive services if need arises.
Sheri possesses a strong compassion for the education and welfare of children, adolescents and adults with special needs and with her extensive experience, she is making a positive difference in the lives of those students.

Krystal Gibbs, M.A., M.F.T.
Marriage & Family Therapist
Krystal Gibbs is a Marriage & Family Therapist who has successfully completed training in Trauma-Focused Cognitive Behavioral Therapy and Motivational Interviewing.  Her primary therapeutic orientation is from a family systems approach but tailors each client's plan accordingly.
Krystal's goal in the therapeutic process is to help eliminate the stress and anxiety of the systems clients are enmeshed in.  She specializes with transition-age youth 14-28 and families, and also works with all populations.  In addition, her passion lies working with high school and college level athletes on sports performance anxiety.
Krystal's therapy process begins with a person-centered approach looking at one's family of origin, generational patterns, and transitions to a self-awareness of how all of these systems affect the person you are and the disconnect between who you want to be. The practice of family systems theory focuses on how individuals cannot be understood in isolation from one another.
Krystal focuses on her ability to develop genuine, empathic connections with her clients and families and looks forward to meeting your needs.
Let's start with a conversation.
Don't wait any longer. This is the place to start on the road to feeling better. Call 412.368.3535 or email today.