Steel Valley Middle School parents:
Students can join Circle Talks monthly!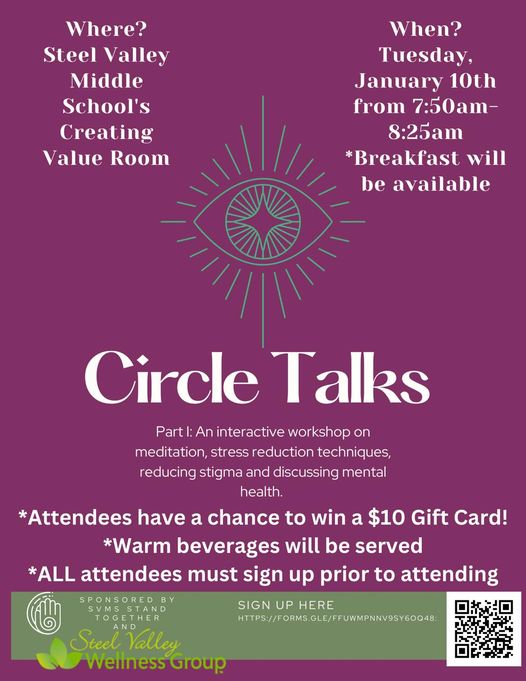 Featured Group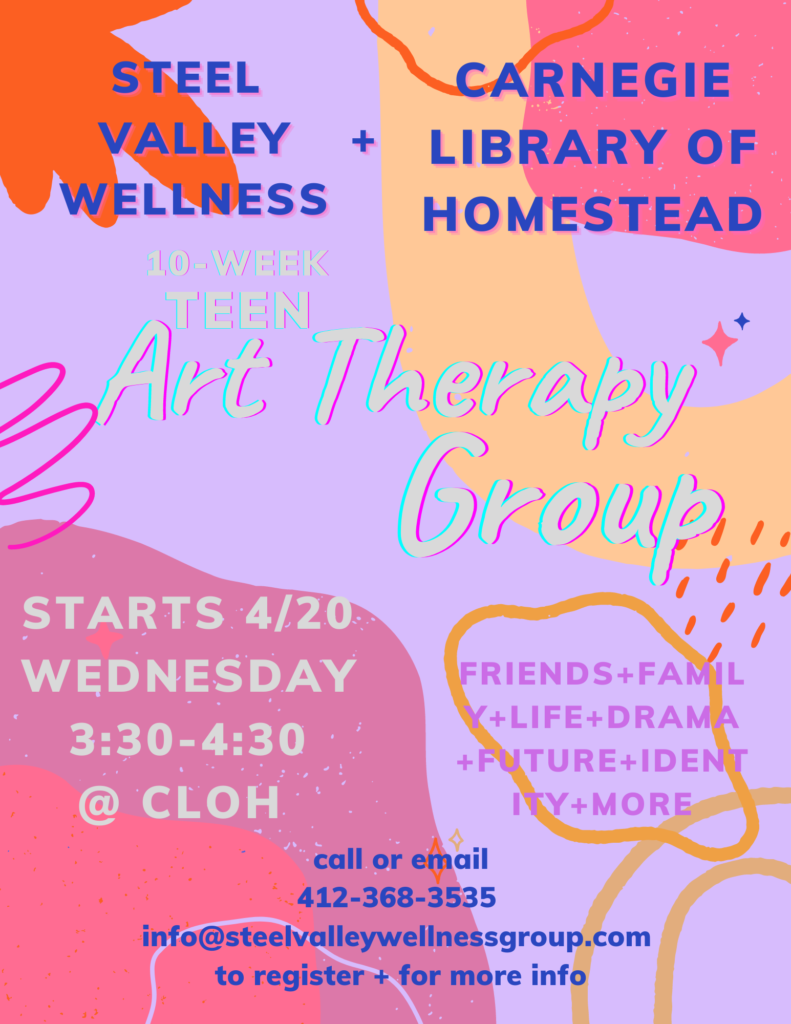 Teen Art Therapy Group
If your teen is looking to express themselves through art, this group is just for them, and free at cost! Kachina Mooney, ATR will be condicting this group through collaboration with The Carnegie Library of Homestead.
Call us at 412-368-3535 or email [email protected] for more info or to sign up.